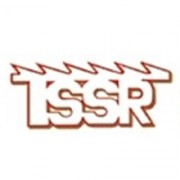 We are professio
nal in service bandsaw, saw blade and cutting tools especially in service Bandsaw Blade &
Tungsten Carbide Tipped (TCT)
Cutting Tools. Our sharpening workshop complete with full range of highest technology grinding machine to provide more precision quality service, repair and grinding saw blades to meet all tooth geometry required.
Our Company Provides
Services for Bandsaw Blade , TCT cutting tools and etc.

New cutting tools for wood, aluminum, me

tal, plastic and etc.

Trading in New / Reco

ndition / Repair Machinery
Sales service assured for prom
pt and reliable. Enquirers are welcomed.
---
O

u

r

S

e

r

v

i

c

e

s
Our company provides service in grinding (top / face), jointing, balancing, re-tipping, recondition & repair, re-sharpening, side dressing, tension, welding for various knives.
Bandsaw Blade

Finger Joint Cutter

TCT Circular Saw Blade

Narrow Bandsaw Blade

TCT Router Bit / Solid Cutter Bit

TCT Profile Solid Cutter

TCT or HSS Thin Planer Knife

Turnover Knife

Boring Bit / Drill Bit

Me

tal Cutting Bandsaw / Bi metal Bandsaw

Chainsaw

Cuttersaw

Holesaw
For unlisted service, kindly co
ntact with our salesperson in order to assist you.
TOOTH SHAPE ILLUSTRATION MODELS
FTG - Flat Top Grind

RA - Flat Top With Tapered Side

CA - All Right Hand Direction With Top Bevel

DA - All Left Hand Direction With Top Bevel

ATB - Alternate Top Bevel Grind

TC - Triple Chip

DTC - Alternate Different Size Triple Chip

FTB - Flat & Top Bevel Grind

TCG - Triple Chip & Flat Grind

PD - Alternate Top Bevel With ChamFer

FLRT - Flat & Left Right Top Bevel
Business Hours
Mon-Sat